And when I say game-changer, I mean it could change the way you buy shoes.

FOREVER.

Dramatic enough? OK, these aren't going to cause world peace, but they are pretty darn cool.




So this here is my OOTD post, but we've all

seen this dress before

, right? That's because it's not the dress that I wanted to show you. It's the shoes. See those phenomenal peacock patterned shoes I'm wearing? It's not the shoe that looks so striking... it's the skin. This product,

High Pheels

, is a washable, changeable (and customizable) skin for your shoes. I feel like it's less than ideal on single sole heels, and in my experience, it doesn't perform very well on peep-toes, or on hidden platform shoes, but on a regular platform shoe, it is really a jaw-dropper.




When I was first contacted by the people at High Pheels, I was pretty jazzed just to be approached to review a product. The fact that it pertained to shoes made my acceptance a no-brainer, but when I got the product and tried it out, I was very impressed.

Everyone that I spoke to about the idea was equally interested. I didn't get any negative or skeptical feedback on the concept, and when I came into work sporting the shoes with my High Pheels on them, I got a lot of compliments.




The skins are handmade in Dallas, Texas, and are made of a spandex/nylon blend fabric for the outer portion, and the inner portion that lines the shoe is made of a really comfortable moisture-absorbent fabric. This, I really appreciated, because come Summer, I ban socks and stocking from my drawers, but not every shoe is super comfortable on the bare foot. This design element also makes the skin really secure on the shoe. When you are wearing it, it's not going anywhere, and it really looks like it's just the shoe, and not a covering.

The package came with detailed instructions on how to use the skin, but, like a guy putting together a bookshelf, I just tossed those. They were beyond easy to use.





Let's get to a close-up before and after:




On me: Dress (Target); Bracelet (Ebay); Necklace (Gifted);
Shoes (Forever21 / High Pheels)




Left: original shoe; Right: shoe with new skin



Tried these with the glitter pumps that I rarely wear because I am NOT that fancy on a daily basis. Worked well, but because of the rough surface, they didn't sit as easily as on the smooth leather

I love shoes, and I would love to buy every lovely patterned and brightly colored shoe that I see, but I am not a rich woman, and I also don't have unlimited space to store all these fantasy shoes. So, for a really reasonable price, you can have a myriad of patterns and colors of shoes to wear, and not have them taking up space in your closet, or in your suitcase when you are traveling! I was able to choose the color or pattern that I wanted to try, and although I was sorely tempted by the

red color

,

newspaper pattern

, and the

zebra pattern, I could not pass up the peacock! I would never buy a peacock patterned shoe, because it's likely that the cost-per-wear would be really high, but with these skins, you can go crazy and experiment, and you really don't have that much to lose.

As I mentioned, I tried them on a peep-toe with a slight platform (my raggedy ones that I had hoped these would be the solution for), and that didn't work for me. You could clearly see the edges of the peep-toe opening, and my toes bulging through the fabric. So, sadly, these didn't fix my raggedy-peep-toe problem, but, the developer told me that they are working on a peep-toe prototype.



Speaking of which, get this! They are also working on a version of skin that transforms your platform shoe into a WEDGE!

I can't wrap my head around how this is possible, but t

his, I cannot wait to see. For a product that hasn't really evolved much in a while (aside from the crazy couture stuff that Lady Gaga wears), there is a lot of innovation going on at High Pheels. In a few months time, they are going to be releasing their own shoe, which is optimized for use with the skins (the groove between the shoe and platform is exaggerated) but is also supposed to be the most comfortable pair of heels you can wear. At which point I said to myself "shyyyyyeah". I love heels, but lets be honest, we don't wear them for comfort. Doing a little research on their facebook page, I could see where they can make those claims. The proof will be in the pudding as they say, and I believe I will be getting a chance to review the heels as well! So stay tuned for that review!


As for
this
review, these are my bottom line thoughts:
Performs exactly as expected on regular platform shoes

Decent current product line with 2 patterns (houndstooth and newsprint); 5 solid colors (red, hot pink, white, cream and cobalt blue); and 3 animals prints (cheetah, zebra and peacock)

More really great options in the pipeline (lace, glitter, sheen)

Washable. You can take these off and throw them in the washing machine if they get grimy

Customizable. You can bedazzle these, stud them, hot glue flowers on them, real feathers. Sky's the limit, really.

Really reasonable price

Exponentially expands your shoe collection with minimal additional cost

Works well with any shaped toe

Extends the life of your favorite shoes by completely covering and hiding any scuffs or marks on the counter or upper

CONS

If you have a narrow heel (like I do) and your heel has a tendency to slip out when you walk, the lining on these might make that worse
If your toe is already tight, the lining on these will definitely make that worse
Probably not the best choice for single sole heels. If they are able to securely grip the groove between the sole and the shoe, they'll likely be close enough to the ground that you risk scuffing the fabric, and causing rips or tears.




THINGS TO KEEP IN MIND

Make sure you choose the right size (small or medium) so that it fits over your shoe tightly. If the fabric is loose or gapes anywhere, or conversely, is stretched very thin, that'll ruin the look
The nature of the design is that the fabric has to go under the bottom of the insole, so the effect isn't entirely invisible
If your shoe is suede, glitter, or any other kind of rough surface, the skin may not sit as easily, and may need a bit more effort to get rid of pulls/wrinkles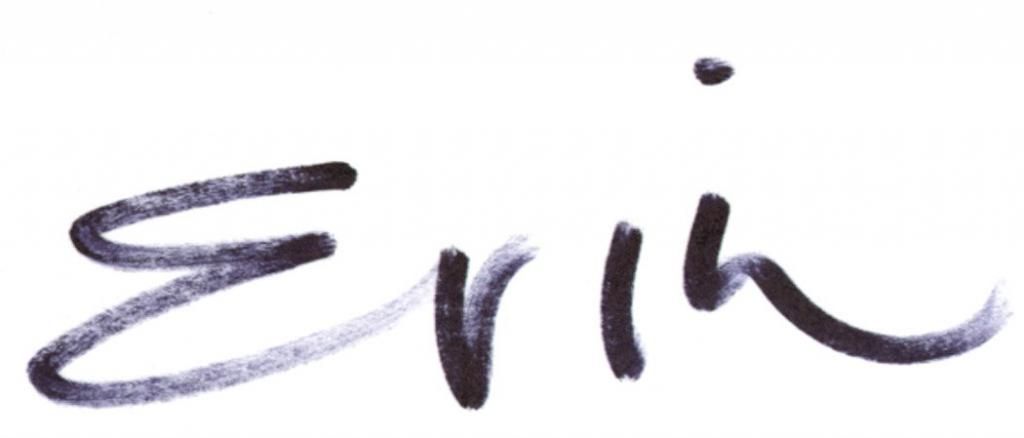 *I was provided a complimentary sample of the High Pheel for my review. The opinions stated here are entirely my own, and are not influenced in any way.